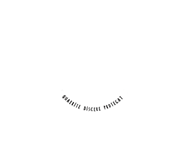 Society of Curiosities
Solve-A-Mystery
Game Subscription
Ready for adventure? Solve mysteries, find lost treasures, and more — a night of fun delivered to your door every 3 months!
One of the most brilliantly immersive at-home games I've played.
Receive our online adventure Mysterious Map Heist for FREE when you purchase a subscription. You can play this adventure right away!
What's included in your quarterly subscription?
Our subscription members also get discounted shipping!

USA: FREE SHIPPING
— or —
INTERNATIONAL: $5 OFF shipping for each mailing
Featured In

How much does it cost?
You can purchase a quarterly subscription for $49 or you can sign up for the yearly subscription at $179. You can see both subscription options here.
Can I cancel at any time?
Yes. You can cancel online from your account or you can email us to cancel. You can read our cancellation policy here.
I have more questions. How can I reach out?