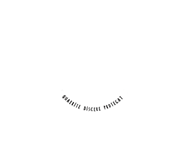 A Society of Curiosities Digital Adventure
Mysterious Map Heist
If you as the player can't tell what's real anymore after a while, don't worry, that's 100% intentional. [...] Bottom line: you gotta try it!
Ready for adventure?
Solve the case of the mysterious map heist! You can start your mission right away! This game can be played completely online and is a great introduction to the world of the Society of Curiosities.
How it works
An ancient encrypted journal has come into your possession. The Society of Curiosities believes it may lead you to the lost treasure maps of fabled pirate Capt. Madok!
Unlock the secrets of the journal and dispatch your team on the ground to retrieve the maps!
You will communicate with your team on the ground via text message to guide them, search the web for clues, and immerse yourself in a world of mystery that will have you doubt what is real!
Let the adventure begin!
* You will receive a $12 credit toward a Society of Curiosities subscription when you purchase Mysterious Map Heist!
Mysterious Map Heist
$12.00
Price (USD)
$12
Players
1-4
Age
12+
Duration (MIN)
45-90